Native Forward is pleased to share three exciting speakers, Dr. Yvette La Pierre, Native Forward Alumnus Keith Malaterre and Kathleen Fredericks for the College Readiness Program on Thursday, May 7 from 1 to 4 PM CT. Don't miss the opportunity to hear them share their advice and strategies for Native students to excel on their college campuses.
Featuring college prep and scholarship staff, this specialized college readiness program will prepare students for the transition to college. Learn how to create a successful application, find scholarships and more.
Meet the Speakers: 
Dr. Yvette LaPierre is the Academic Advisor at the Indians Into Medicine program. Yvette's responsibilities include advising and programming to support student success and pursuing funding opportunities. Before joining INMED, Yvette taught for UND's School of Communications, English Department, Honors Program, Integrated Studies Program, and the American College of Norway and previously served as Director of Student Advisement and Admissions, UND SMHS.
Yvette received bachelor's degrees in Environmental Studies and English Literature from the University of California, a Master's in Journalism from the University of Missouri, and a PhD in Teaching and Learning from UND. Originally from China Lake, CA, Yvette is also the author of 25 books for young readers.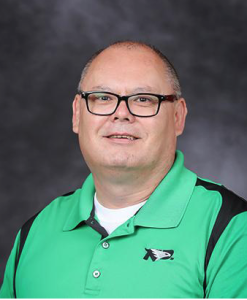 Native Forward Alumnus Keith Malaterre (Turtle Mountain Band of Chippewa Indians) serves as the Retention & Advising/American Indian Success Specialist for Student Diversity & Inclusion at the University of North Dakota. His responsibilities focus on retention, advising and providing academic support for multicultural/American Indian students. 
Keith has been working at UND for many years, primarily working with American Indian students. At UND, he has worked for the TRIO/Upward Bound program as an advisor and American Indian Student Services as a program coordinator. He is currently working in student affairs at UND Student Diversity & Inclusion.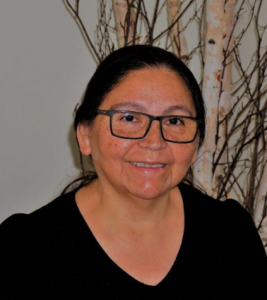 Kathleen Fredericks (Fort Berthold Indian Reservation) has a Master of Education degree from the University of North Dakota. In 2002, she joined the Indians Into Medicine (INMED) family where she has served as program coordinator and student advisor since.
During the summer, Kathleen co-coordinates the Medical College Admissions Test (MCAT) Prep Program and Career & Life Instruction for Matriculation Building (CLIMB) Programs for INMED. MCAT Prep is designed for students who are ready to take or retake the MCAT. CLIMB is a pre-matriculation program designed to ease the transition for incoming medical students.  It gives Kathleen immense pleasure to see participants of MCAT Prep matriculate at UND's School of Medicine and earn the Doctor of Medicine degree.