Two scholars recognized for academic achievements in accounting and finance
Native Forward Scholars Isabel Yasana Hawley (Klamath Tribes) and Christian Hopkins (Narragansett Indian Tribe of Rhode Island) were named REDW Native American Scholars for the 2020-2021 academic year. 
"We are proud to be a part of Isabel and Christian's educational journeys," said Angelique Albert (Confederated Salish & Kootenai Tribes), Native Forward Executive Director. "They are both exceptional scholars who have displayed a commitment to achieving academic excellence and using their education to give back to their Tribal communities."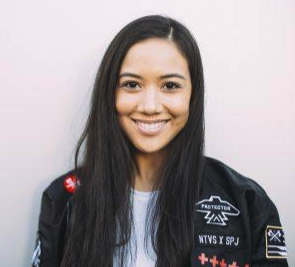 Isabel Yasana Hawley, Native Forward Scholar
Yasana Hawley works at Nike, serving as the Brand and Cultural Lead with the NikeUNITED Native American and Friends Network where she works to positively impact Native representation across the corporate sector. 
"My vision has always been about the advancement of positive Indigenous representation in all forms to inspire current and future populations," Yasana Hawley said. "I strive to inspire not only my Tribe, but Indian Country as a whole to shed a light on how hard work and following one's passion can and will bring opportunities." 
Hopkins shared that his dream is to educate Native communities across the United States on entrepreneurship and finance. He currently serves as Chairman for his Tribe's Economic Development Regulatory Commission, and plans to use his Master's of Business Administration to educate the youth in his Tribal community.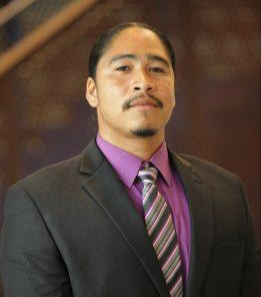 Christian Hopkins, Native Forward Scholar
 "Sharing the knowledge of the power of personal finance can only enrich the lives of the current and future generations," Hopkins said. "What better way to increase the success of Tribal members and youth than to start with the root cause, personal finance."       
Yasana Hawley is pursuing her Master of Business Administration in American Indian Entrepreneurship at Gonzaga University. Hopkins earned his Master of Business Administration from the University of Kansas in December 2020.  
"Partnering with organizations like REDW allows us to increase our impact across Indian Country and empower more Native scholars to achieve their educational goals. Building partnerships like the one we have created with REDW is critical to continuing our success as an organization. We look forward to continuing this relationship and strengthening our mutual commitment to Native education," Albert said.  
American Indian Graduate Center and REDW LLC developed a partnership in 2019 to implement a scholarship program investing in higher education for Native students in the field of accounting. One of the Southwest's largest accounting and business consulting firms, REDW LLC has operated for more than 60 years in New Mexico and Arizona, specializing in providing services to Native American Tribes and Tribal enterprises.
"We congratulate Isabel and Christian as the 2020 REDW Scholarship recipients, in taking this important next step in completing their education," said Corrine Wilson (Ft. McDermitt Paiute-Shoshone Tribe of Nevada), REDW Principal and Co-National Tribal Practice Leader. "We're proud to honor their hard work and determination with recognition and financial support. These young people have already shown their dedication to continue using their knowledge and skills to improve life in Tribal communities."
American Indian Graduate Center administers the REDW Scholarship, which supports Native scholars pursuing a degree and eventual career in accounting or finance. American Indian Graduate Center administers over 30 scholarship opportunities, in addition to offering support services that are designed specifically to address the needs of Native students in post-secondary education. 
To learn more about Native Forward's scholarships and academic support programs, visit our scholarships page. 
About Native Forward
Native Forward is a national private 501(c)(3) non-profit providing scholarships to American Indian and Alaska Native undergraduate, graduate and professional students throughout the United States. Native Forward and its scholars have awarded more than $350 million in scholarships since inception and are proud to empower Native students from over 500 Tribes in all 50 states with educational funding and academic support services. For more information, please visit NativeForward.org. 
About REDW
Founded in 1953, REDW is one of the Southwest's 10 largest certified public accounting and consulting firms. Headquartered in Albuquerque, New Mexico, with offices in Phoenix, Arizona, and Edmond, Oklahoma. REDW has approximately 210 employees who serve the tax, audit, accounting, business and financial needs of a wide range of clients at both the regional and national level, including privately held businesses; Tribes and Tribal enterprises; state and local government agencies; healthcare facilities; nonprofit organizations; and individuals. REDW also offers expanded services and expertise as an independent member of the BDO Alliance USA. They take pride in attracting top talent from across the country who see their firm and the Southwest as a place where they can grow both personally and professionally. For more information, visit redw.com.