Navigating the Public Health School Admission Process Webinar
October 10 | 1:00 PM

-

2:00 PM

MDT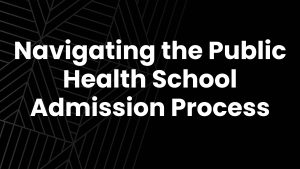 Are you planning on graduate school, or are you already a graduate student and interested in public health? Join Native Forward Scholars Fund's webinar on Navigating the Public Health School Admission Process!
Get a comprehensive understanding of the admissions process for public health schools, and leave with the knowledge and strategies necessary to apply to graduate school programs or pursue a career in public health. Also, have your questions answered during a Q&A session with admissions staff and faculty from Johns Hopkins Bloomberg School of Public Health and UNC Chapel Hill Gillings School of Global Public Health.
Guest speakers Ashley White (Navajo Nation), Lauren Black, Gemma Herrera, and Cornelius Williams will speak about their respective public health programs and cover topics such as the significance of public health, application components, program pathways, and best practices when requesting letters of recommendation, tips for creating effective statements of purpose to showcase students' passion for public health, and more.
ABOUT THE SPEAKERS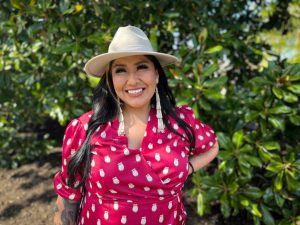 Ashley White is a proud member of the Navajo Nation, is T ł 'ízí lání (Many Goats), born for the Mą'ii deeshgiizhinii (Coyote Pass). Her maternal grandpa is of the Tábąąhá (Water's Edge), and her paternal grandpa is Tótsohnii (Big Water). She joined the Center for Indigenous Health in February of 2023. Ashley is a Sr. Administrative Coordinator in Baltimore, Maryland and is involved in the Training Program. Before joining the Center, Ashley worked with Johns Hopkins Medicine as a Surgical Coordinator. While that was an excellent experience, Ashley's desire to work with her Indigenous community was greater. Through her disparities, she has developed a passion for supporting, implementing, and improving the health of Native communities and attaining Hózhó. Her future goals are to continue her academics in Social and Behavioral Science. She enjoys concerts, roller skating, and gym time outside of work.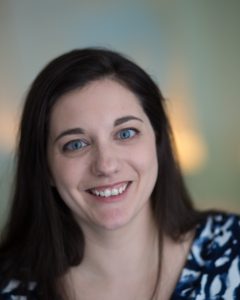 Lauren Black is passionate about higher education and social justice. For over 15 years, she's blended these passions through her work at Johns Hopkins Bloomberg School of Public Health in different capacities, including working with a scholar program and serving as the academic program administrator for six years in the Department of Population, Family, and Reproductive Health. Over the past eight years, she's dedicated her work to higher education as the Assistant Director of Recruitment and Events in the Office of Student Affairs at the Bloomberg School and, most recently, as Director. Additionally, she served on an affinity group in the local Baltimore area regarding the needs of first-generation college students. She served as a mentor for the Girls Empowerment Mission, supporting a high school student through the college application process. Lauren received a dual degree in Psychology and Mass Communications with a concentration in Strategic Planning from Towson University and holds a master's in higher education from Goucher College.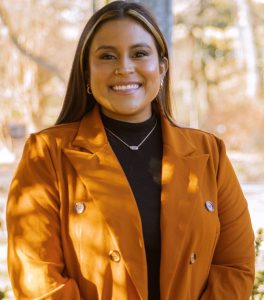 Gemma Herrera, M. Ed currently serves as the Coordinator of Diversity Programs & Recruitment under the Inclusive Excellence Unit at Gillings School of Global Public Health. She earned her B.A. in Psychology from the University of North Carolina at Chapel Hill and her Master's in Student Affairs Administration in Higher Education from UNC Greensboro. As a proud Latina/first-generation college student, she aims to provide support and resources for all students as they navigate their educational journey. Additionally, Gemma is pursuing her Doctoral degree in Educational Leadership in Cultural Foundations at UNC Greensboro.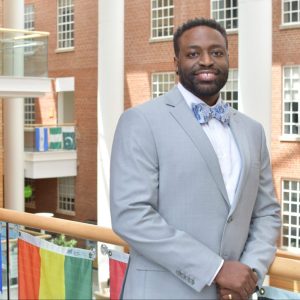 Cornelius Williams: Cornelius Williams is the assistant director for admissions at the UNC Gillings School of Global Public Health. He came to this role in March 2023 with five years of experience in higher education, admissions, and recruitment. He has served as an admissions counselor, assistant director, and director of admissions and recruitment at Pfeiffer University, Northeastern University Charlotte, and Southern University at New Orleans, respectively. He also has experience in the ed tech industry with EAB.